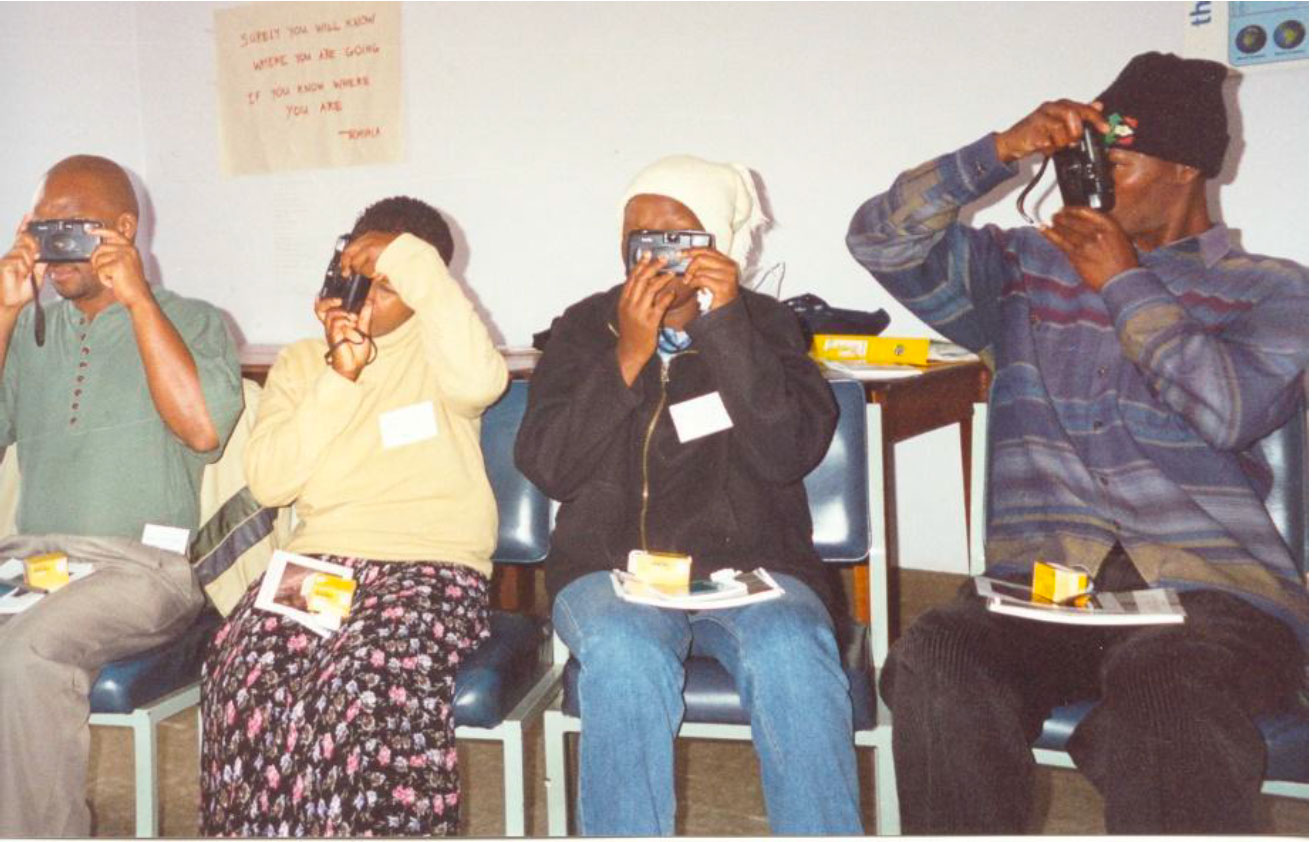 Photovoice is: An innovative way to reflect, talk, learn, share, and make a difference for yourself and others; a straightforward method fostering patient, family, and community dialog. Photovoice puts cameras in the hands of people with valuable lived experience so they can explore and share their perspectives on health, family, community, and their futures.
Using photovoice, you can encourage discussion, investigate experiences, highlight social justice issues, collaborate for change, identify needs, and more.
Benefits of Photovoice...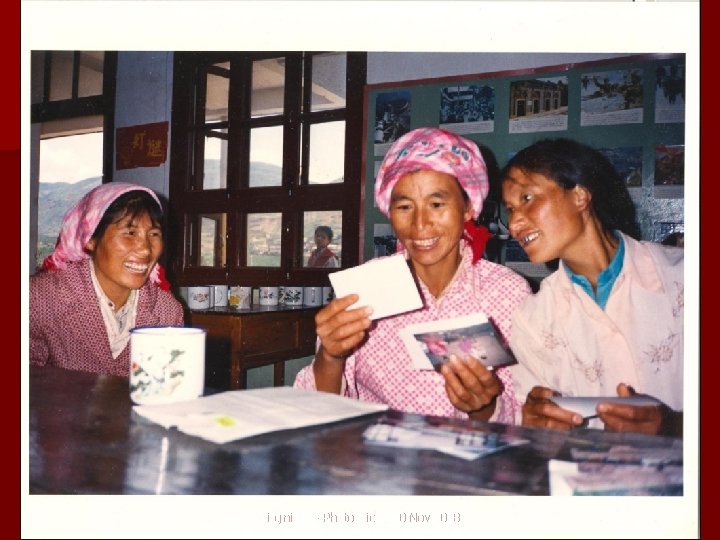 Caroline C. Wang and Mary Ann Burris developed photovoice in 1992 as a way to bring daily life experiences of village women in Yunnan Province, China, into decision-making for regional development.
Dr. Wang describes the four origins or roots of photovoice as: 
Documentary photography for social justice and advocacy 

Photo novella, or the use of photos and drawings to tell a story and educate 

Critical consciousness education, as in the work of Paulo Freire 
Feminist theory and practice, which recognizes the expertise of "non-professionals" 
With each passing year, the use of photovoice continues to grow. We are all contributing to the history of photovoice.
This visual depicts the steps of photovoice, from learning to be a visual researcher to reaching target audiences. Laura Lorenz, PhD, MEd developed this graphic to illustrate the photovoice process and steps. Called "A Photovoice Path," it provides a useful tool for planning and for helping participants understand the photovoice activities and track their progress.