By Stephanie Lloyd
On May 12, PhotovoiceWorldwide was excited to host a webinar for its 'Talking with Pictures': Photovoice course alumni. In the webinar, "Photovoice with Holga Cameras: Create Social Change with a Click," Lisa Powers talked about her experiences using Holga cameras and working with Dr. Caroline Wang on photovoice projects in the 1990s and early 2000s.
Here are some things we learned!
HOLGA CAMERAS
In most of her work, Lisa has used Holga cameras in her own picture taking and teaching. These types of cameras allow photographers to create multiple exposures, where two or more images are layered over each other. The 120mm film also allows a photographer to take pictures without advancing the film the entire way, which yields a panoramic image. Because these plastic cameras only have basic light and aperture settings, the images they produce sometimes include light leaks and other mysterious and playful shadows. Using these cameras for photovoice projects allows participants to focus on composition and what emotions an image evokes, rather than more technical aspects of photography.
IMPORTANT FEATURES OF THE PHOTOVOICE PROCESS
Photovoice projects are about the photographer sharing their point of view, and how they see or experience something. Lisa says: "Along the way, art starts to shape us." Making images may change the way we see or how we view a certain condition. All photographs from a project may not end up on the wall at the show, but all are important because they add to the discussion. When you do the hard work of organizing a photovoice project you are not always sure how it will turn out but somehow it all comes together.
A signature feature of photovoice, as co-creators Caroline Wang and Mary Ann Burris designed it, is to reach policymakers. Although a project may have important implications for participants, first and foremost is giving them a voice to raise awareness of issues to those who can make change. One example Lisa described was the impact of the Language of Light photovoice project on a vote to move the homeless shelter further outside of town and next to a dump. The photovoice exhibit and media coverage meant a different outcome, as voters and politicians chose instead to build a new shelter two blocks from the old one. Secondary to bringing light to an important issue, is to promote critical dialogue and empower individuals. Lisa described how good it can feel for a participant who is homeless, for example, to be seen as a photographer and an artist, and not just as a homeless person.
Another important part of photovoice is to allow ample time for reflection and to encourage documenting assets or strengths, not just challenges or problems. After participants take their photos, it is important to make sure they have enough time to write captions, discuss, and reflect. Lisa recommends that the project leader design the timeline with this aspect in mind. And finally, the facilitator will want to be mindful of keeping copies of the photographs produced during a project (and of course remember to obtain consent to share them in other places).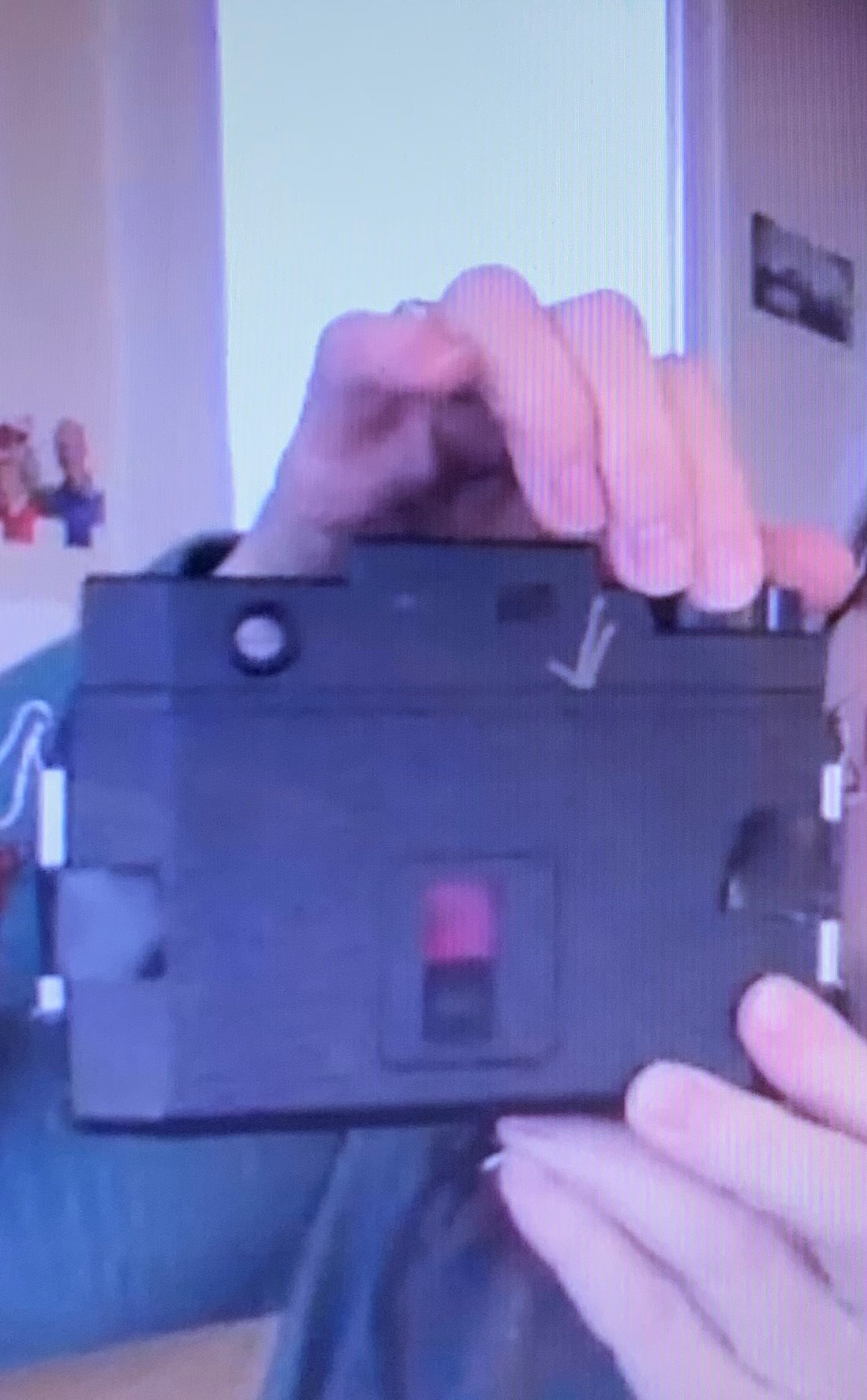 Q&A WITH LISA POWERS
In some ways, the Holga seems to be able to "alter" or portray reality differently. Do you encourage participants to use filters or change photographs in other ways?
Giving participants a chance to portray what they think, and their own reality is most important. If the participant wants to use filters to express who they are and what they see around them, then the project leader should let them do so.
In your project in Romania, did you have an interpreter or co-collaborator who spoke Romanian? (or maybe you speak it?!)
Yes, there have been several projects that included translators, including the one in Romania. When you have interpreters, the pace is slower and its harder to get the nuances. Luckily, art is universal, everyone can express themselves and participate in a project.
How much time did you spend with project participants explaining how to work with light and other photographic techniques?
In many projects, participants are on the street with mentors and photographers, talking about light elements and experimenting with light. Having photographer mentors helps provide one-on-one instruction in taking photos, in addition to the group work.
Other than "fake panorama," are there other distortions possible using the Holga?
The Holga image possibilities might be endless. Photographers can play with the places on the negative where there is darkness and bring a new image in. For example, you could double expose so that where a person's face is, there is another object. With the Holga camera, a lot happens by surprise, and it is important to be open to the element of surprise and not have too much of an expectation of control.
What is a favorite example of stakeholder response to photovoice participants' presentations that you have been involved in?
In my work in Solano county with the 'Welfare to Work' mothers, the project funders were county staff workers/social workers and others who were constantly dealing with whether this was a valid expectation. The photovoice project produced photographs and a slideshow to present to the community, that gave them a lot more information. Sometimes anecdotal evidence is more powerful and easier to understand than empirical and quantitative data. The photographs and text relieved the county workers because they conveyed positive impact of the program from participants' perspectives.
Could you comment on your experience using photovoice in a developing country or with a disadvantaged population?
Since the Holga isn't a fancy camera (and it's plastic) it's considered pretty basic. This camera was thought of as an art tool. Because it is plastic, participants refer to it as a toy camera, and find it less intimidating than other cameras. We felt comfortable giving it to homeless individuals because it did not look expensive or put people at risk of the camera being stolen. It is something to think about when choosing a camera for a project.
Could you comment on your process of getting film developed?
Twenty years ago, there weren't many digital options. So, although film and film processing can be expensive and the film must be kept cool, film was our best option. However, with Medium format you can look at the negatives and do a free write from them, and then only scan the negatives and print the images you want to use for the show, which can reduce the cost. Although digital has changed all this and the darkroom printer business has dried up for now, it might come back as a competitive option later as film photography gains fine-art status.
Do you recommend projects start with group photo taking?
Yes, I always recommend mentors of all types (e.g. volunteer photographers, writers, grad students, and people in the community) to be a part of projects. There is a lot of affirmation and encouragement when mentors are present. Photo mentors can be the eyes that help the facilitator point out the positive and document the workshop as it happens. It is helpful to have people take photos of students in action and the process.