By: Lee Anne Tourigny
The youth of today have a great capacity to bring about change within their communities when met with the opportunity and the space to be creative. With this thought in mind, we wanted to explore the various ways that young people have participated in photovoice projects, and how they have meaningfully contributed to their communities. The following guiding question informed our review: How has photovoice been used with youth in an out-of-school time context?  
It was important to create an inclusion and exclusion criteria to help lead to our selection of articles to review. As for inclusion criteria, we selected photovoice studies that took place in-person or online during an after-school program, included multiple group sessions, and featured photos taken and captioned by participants under age 18. After searching various databases, such as Wiley Online and Sage Journals, we found a total of 54 articles, 32 of which fit our guidelines and were included in the current review.
After reading each article the contents were charted using the following categories: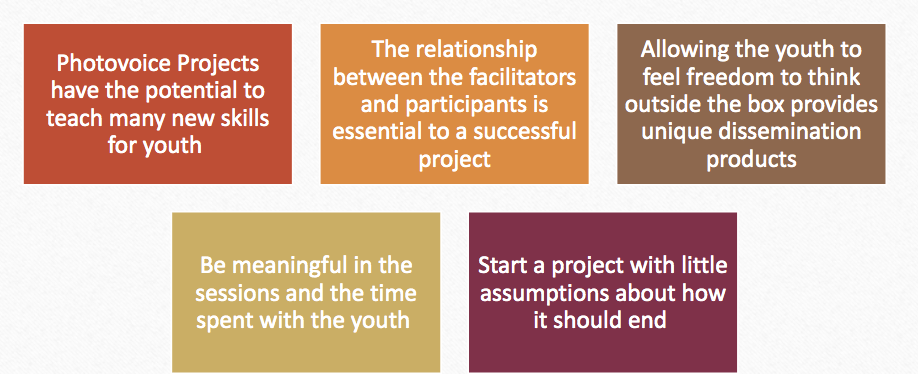 Database
Article Citation
Purpose of the Study
Location
Participants
Methods used
Themes
Impact on youth
Challenges
Dissemination Products
Consideration/Interesting/ Surprising
Topic/ Abbreviations
Quotes
From the 32 articles reviewed, five main themes emerged, which are detailed below:
Photovoice projects have the potential to teach many new skills to participants. In addition to photographs, some studies used other methods to add to the data, while others brought in guest speakers during the photovoice sessions. In one study, participants were learning about factors contributing to asthma, so the facilitators brought in medical professionals to teach them more about the topic (Gupta et al., 2013). In another study, participants wanted to improve their local neighborhood park. To assist with this, facilitators brought in an architect to help plan out a design for the park (Burke et al., 2017). Some projects taught lessons during the meetings and then had participants take photographs based on the lesson. For example, one group studied factors that contribute to climate change; in the lessons, they were given photo-assignments based on what they learned (Trott, 2019). While photovoice is used primarily to create change in the wider community, projects can also teach skills such as public speaking and data analysis (Aldana et al., 2021; Lofton et al., 2020).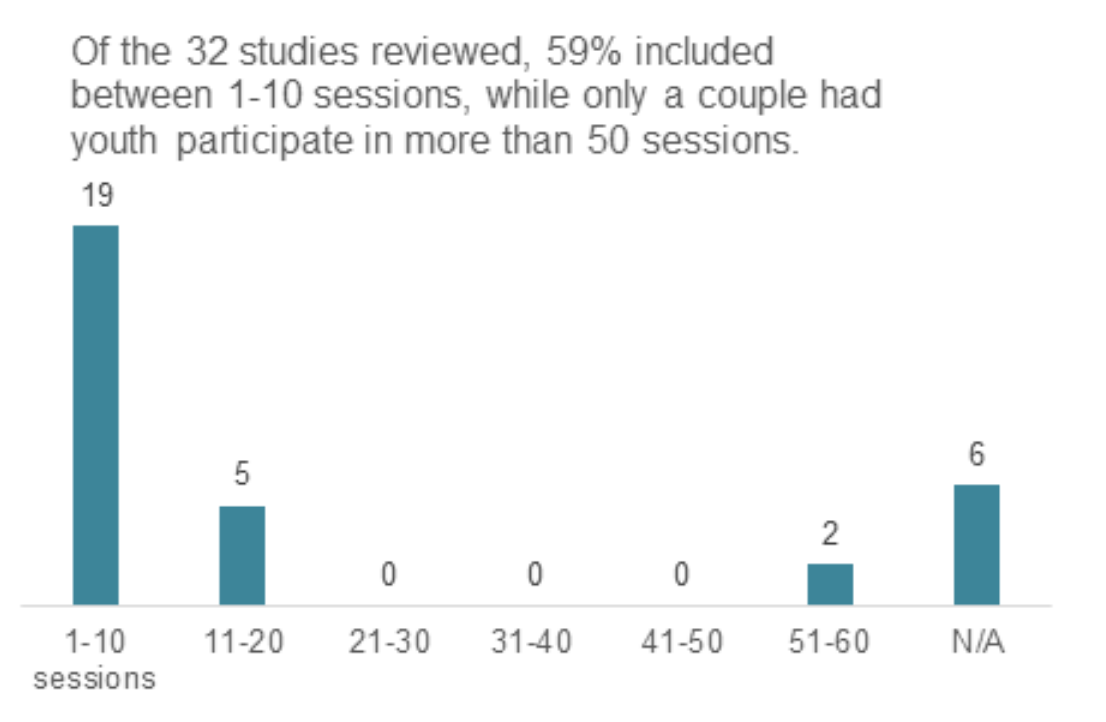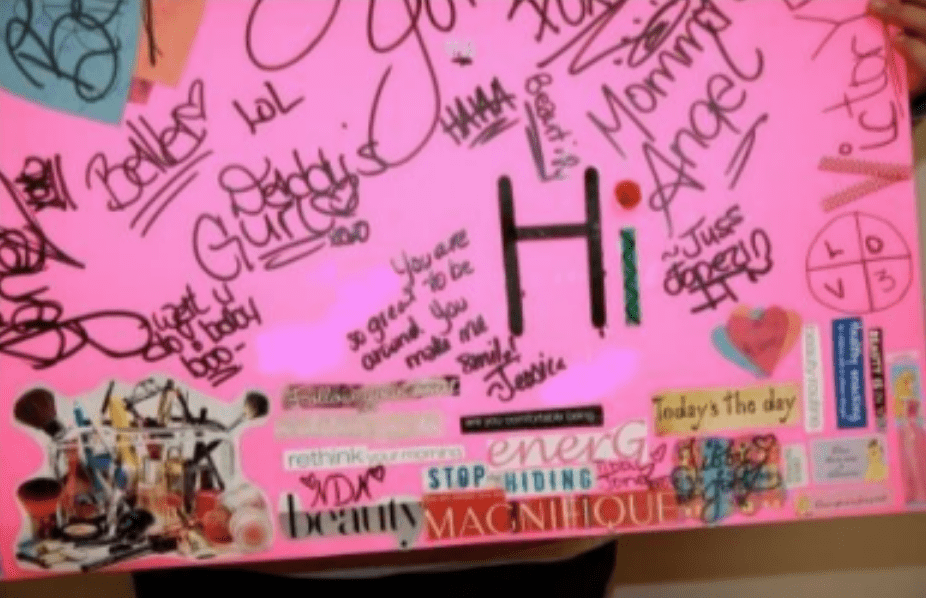 The relationship between the facilitators and participants is essential to a successful project​. In many studies, the complex topics can make it difficult for youth to feel comfortable sharing their thoughts. Creating trust at the beginning of photovoice projects is essential for successful results. In one study, the purpose was to understand how high schoolers experienced discrimination within their school setting. Since this was a difficult topic for individuals to discuss, facilitators had to be intentional and transparent with the participants (Smith & Hope, 2020). In another study, the facilitators held sessions weekly for a full school year, leaving time for the group to gain trust and confidence during the project (Aldana et al., 2021).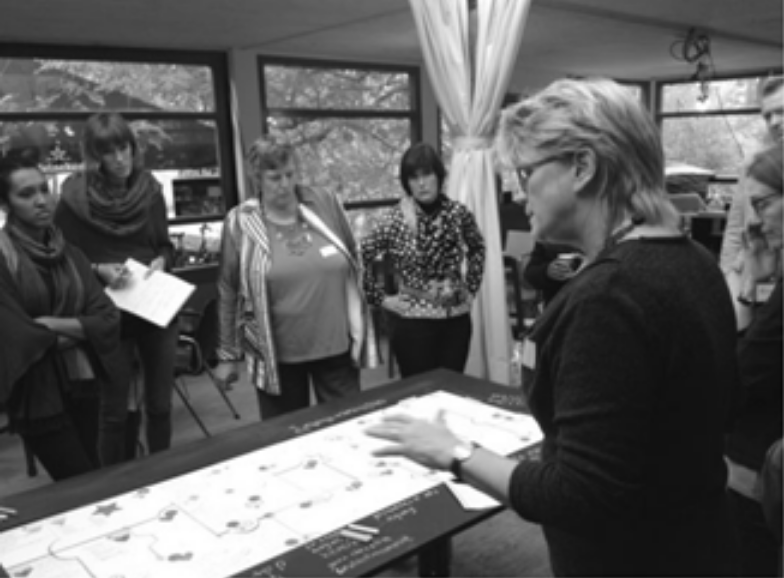 Allow the youth freedom to think outside the box, which can encourage unique dissemination products​. In one project that sought to understand the factors that lead to low socio-economic status, the youth felt that a "normal" photo exhibit was too boring, so they created a table display that was placed in several locations (Sarti et al., 2018). In a different project, participants spent a year investigating segregation within their community by doing "photo tours" down a single road that went through the whole city. For their exhibit they displayed their photos as if the viewers were riding down the road with them. In addition, the group had the opportunity to present at the Michigan Children's Conference, and travel to Washington D.C. to speak with state senators and congressional representatives. As the group prepared for this, they practiced various types of presentations and learned how to articulate their thoughts in a professional manner. During their presentations, they discussed their ideas for school funding and transportation (Aldana et al., 2021). In other cases, areas for community improvement were identified, which helped form community gardens and educational classes (Trott, 2019).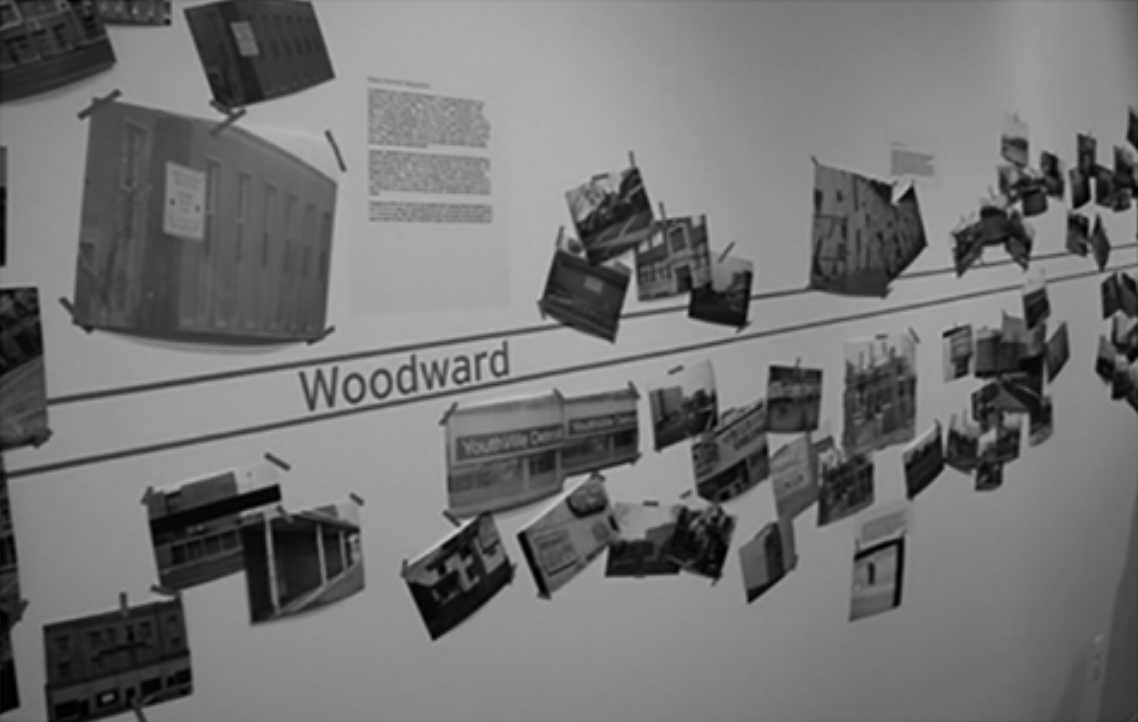 It is especially important to make sure the photovoice sessions are meaningful and that the time spent is valuable for the youth. Regardless of the length of the photovoice project, the facilitator has the ability to fully involve participants in each part of the process. In one 8-session project, the youth learned how to take the data they collected and create codes and themes, using a pile sorting-activity with their photographs (Lofton et al., 2020). When explaining their process, Lofton et al. wrote out a description of every session and showed the intentionality they took with the time they had been given.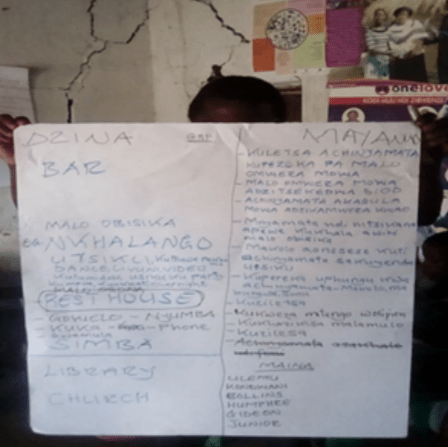 Facilitators should start a project with few assumptions about how it should end. While planning, it is important for project facilitators to be flexible and allow room to adjust. Youth have great ideas, and facilitators should remember this throughout a project. Shea et al. put it best by saying, "In many projects the process is far more important than the outcome. Processes are expected to be respectful, to enable people, to heal and to educate"​ (Shea et al., 2013)​. The participants need to know they have the ability to guide the project, and once they know this, their imaginations can take it further than originally thought.
"By guiding participants through this process, photovoice empowers youth to understand the root causes of social problems and potential action steps" ​​(Woods-Jaeger et al., 2013). While photovoice projects are geared toward change that can be created and fostered in the community, it is the process of the project that the greatest capacity to create change for the future leaders of tomorrow.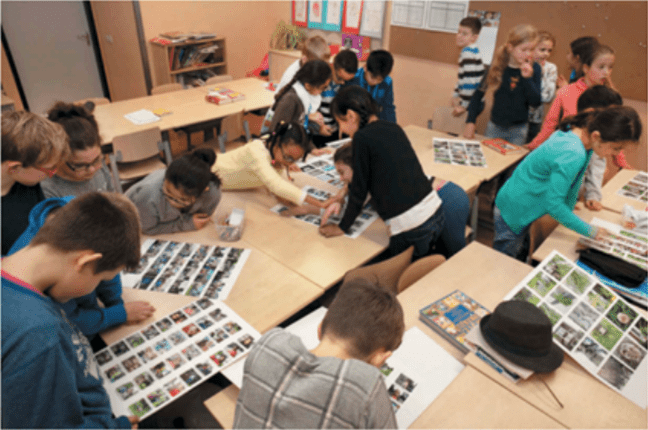 If you are interested in learning more about engaging youth in photovoice projects, please visit www.photovoiceworldwide.com to register for the upcoming community webinar on conducting literature reviews or watch this past webinar: Photovoice as a Youth Activity: https://www.youtube.com/watch?v=tgimmfB2X10&t=28s.
References
Abma, T.A., & Schrijver, J. (2020). 'Are we famous or something?' Participatory Health Research with children using photovoice. Educational Action Research, 28(3), 405-426. DOI:10.1080/09650792.2019.1627229
Aldana, A., Richards-Schuster, K., & Checkoway, B. (2021). "Down Woodward": A Case Study of Empowering Youth to See and Disrupt Segregation Using Photovoice Methods. Journal of Adolescent Research, 36(1), 34–67.
Burke, K., Greene, S., & McKenna, M. (2017). Youth Voice, Civic Engagement and Failure in Participatory Action Research. Urban Rev, 49, 585–60. DOI10.1007/s11256-017-0410-4
Gupta, R., Lau, C., Springston, E., Warren, C., Mears, C., Dunford, C., Sharp, L., & Holl, J. (2013). Perceived Factors Affecting Asthma Among Adolescents: Experiences and Findings From the Student Asthma Research Team Pilot Study. Journal of Asthma & Allergy Educators, 4(5), 226-234.
Lofton, S., Norr, K., Jere, D., Patil, C., & Banda, C. (2020). Developing Action Plans in Youth Photovoice to Address Community-Level HIV Risk in Rural Malawi. International Journal of Qualitative Methods, 19, 1–12. DOI: 10.1177/1609406920920139
Sarti, A., Schalkers, I., Bunders, J., & Dedding, C. (2018). Around the table with policymakers: Giving voice to children in contexts of poverty and deprivation. Action Research, 16(4), 396–413.
Shea, J., Poudrier, J., Thomas, R., Jeffery, B., & Kiskotagan, L. (2013). Reflections from a Creative Community-Based Participatory Research Project Exploring Health and Body Image with First Nations Girls. International Journal of Qualitative Methods, 272-293.
Smith, C., & Hope, E. (2020). "We Just Want to Break the Stereotype": Tensions in Black Boys' Critical Social Analysis of Their Suburban School Experiences. Journal of Educational Psychology, 112(3), 551–566.
Trott, C. (2019). Reshaping our world: Collaborating with children for community-based climate change action. Action Research, 17(1), 42-62.
Woods-Jaeger, B., Sparks, A., Turner, K., Griffith, T., Jackson, M., & Lightfoot, A. (2013). Exploring the Social and Community Context of African American Adolescents' HIV Vulnerability. Qualitative Health Research, 23(11), 1541–1550. DOI:10.1177/1049732313507143